Contact Details
Contact Person(s)
Support Coordinator 086 1600641
Address
Offaly
Telephone
086 1600641
Website
Emergency Assistance
Open Up is not a crisis service. If you or someone you know needs immediate help please contact one of the services below immediately.
If someone is hurt or in danger call the emergency services straight away. Emergency services can be contacted at any time by dialling 999 or 112 in Republic of Ireland or 112 in Europe.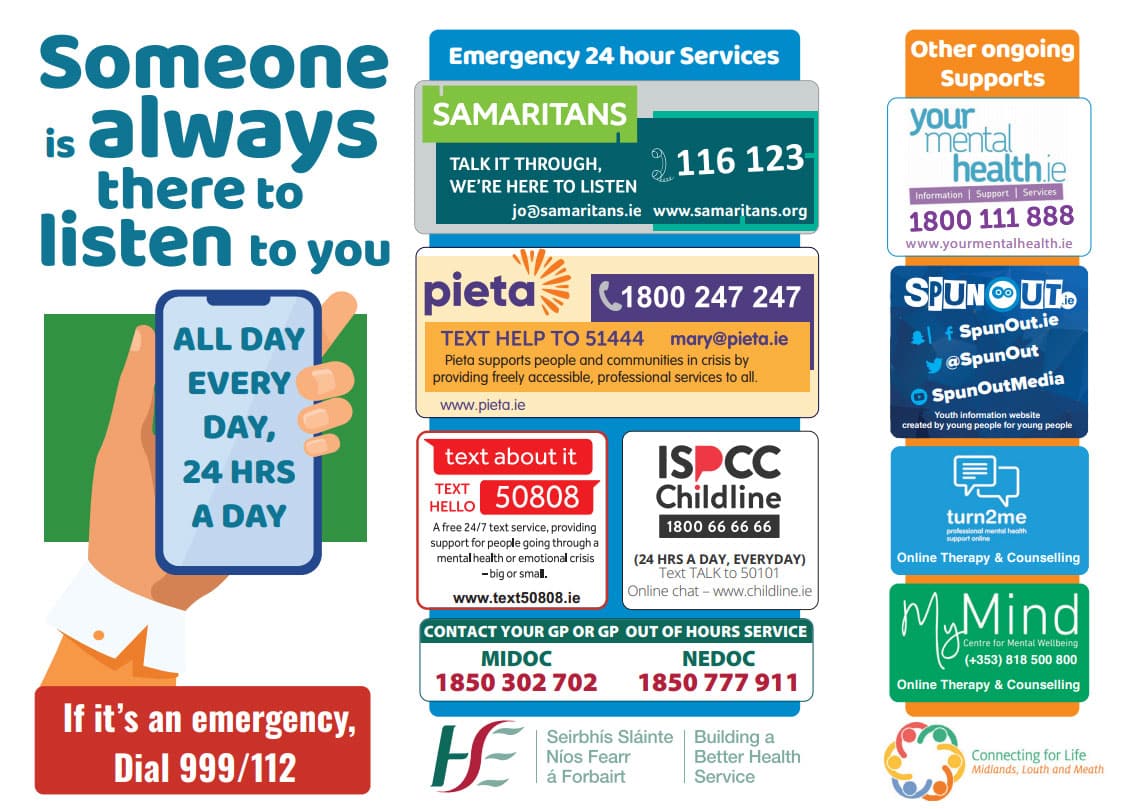 Additional Service Information
Service Description
Midlands Living Links is an outreach service providing practical support, information and the listening ear to those who have experienced a loss to suicide. The service we offer is by its nature confidential and personal and is completely free. The facilitators provide information, practical support, concerning the inquest, help you clarify your personal grief and connects you to other supports in your area. the service caters for adults over eighteen and facilitates children in the presence of their parents or adult family members but do not facilitate children under eighteen years on a one to one basis.