Service Details
Categories
Youth Work
Mental Health
Employment & Welfare
Training
Support Type
In-person - Group
In-person - One-to-one
Contact Details
Contact Person(s)
Hazel Daly
Address
Millenium House, Tullamore, Co. Offaly R35Y7P2
Telephone
087 7002521
Email
hdaly@offalyldc.ie
Contact Hours
9am to 5pm
Mon to Fri
Website
Emergency Assistance
Open Up is not a crisis service. If you or someone you know needs immediate help please contact one of the services below immediately.
If someone is hurt or in danger call the emergency services straight away. Emergency services can be contacted at any time by dialling 999 or 112 in Republic of Ireland or 112 in Europe.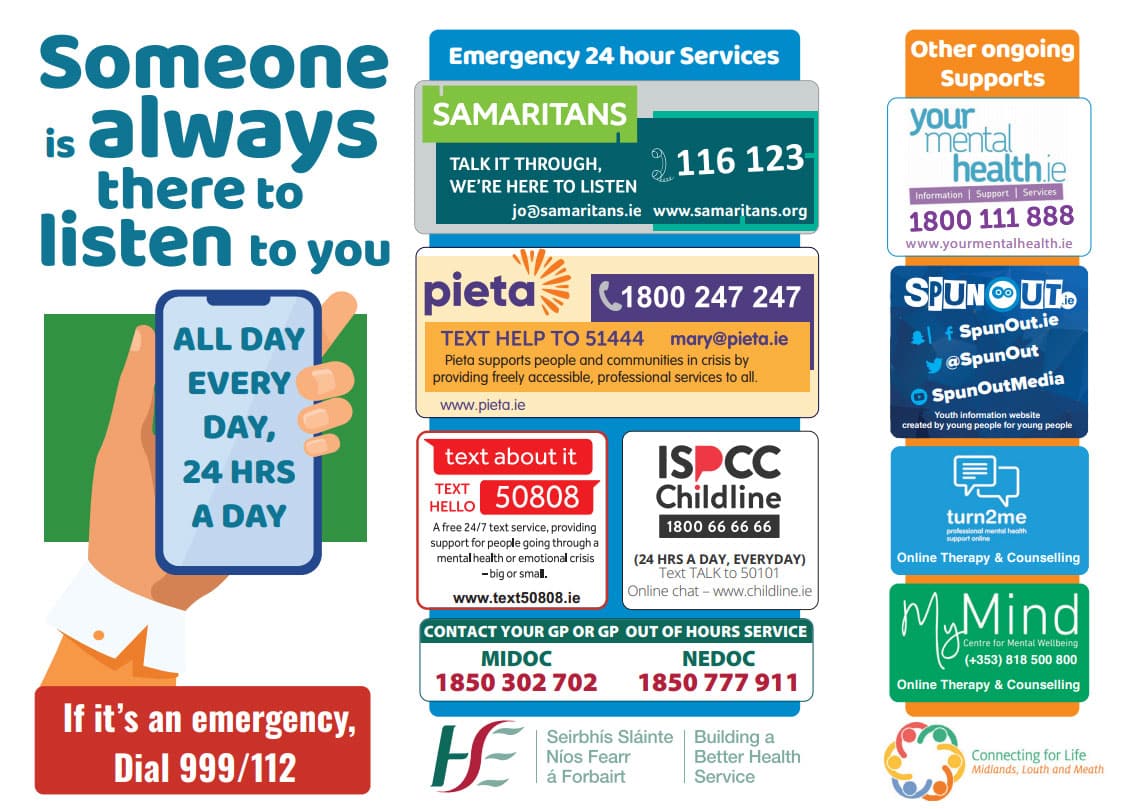 Additional Service Information
Referral Process
Self-referral
GP referral
Other healthcare/socialcare provider
Referral with parental consent for under 18's
Service Description
The project is for young people aged 16-29 years old with a Mild Disability or Mild Mental Health concern wishing to go back to education or find employment. On completion of the Programme we help Participants secure a work placement to gain work experience, paid work or secure a place on a training programme to up skill.
List of Services Available
Group work which includes but is not limited to Computer Literacy Classes, Personal Development and Communications, Career Exploration and Manual Handling.
One-to-one meetings where you work on a personal progression plan which helps you to figure out what your goals are and how best to achieve them.
Wheelchair Access
Yes.