Service Details
Support Type
In-person - Group
Online - Group
Contact Details
Contact Person(s)
Leanne Milligan / Sharon Vard
Address
HCL House Cookstown Industrial Estate, Tallaght,
Telephone
14045378
Email
info@anamcara.ie
Contact Hours
Office Hours are 9-5 Monday to Friday
Website
Emergency Assistance
Open Up is not a crisis service. If you or someone you know needs immediate help please contact one of the services below immediately.
If someone is hurt or in danger call the emergency services straight away. Emergency services can be contacted at any time by dialling 999 or 112 in Republic of Ireland or 112 in Europe.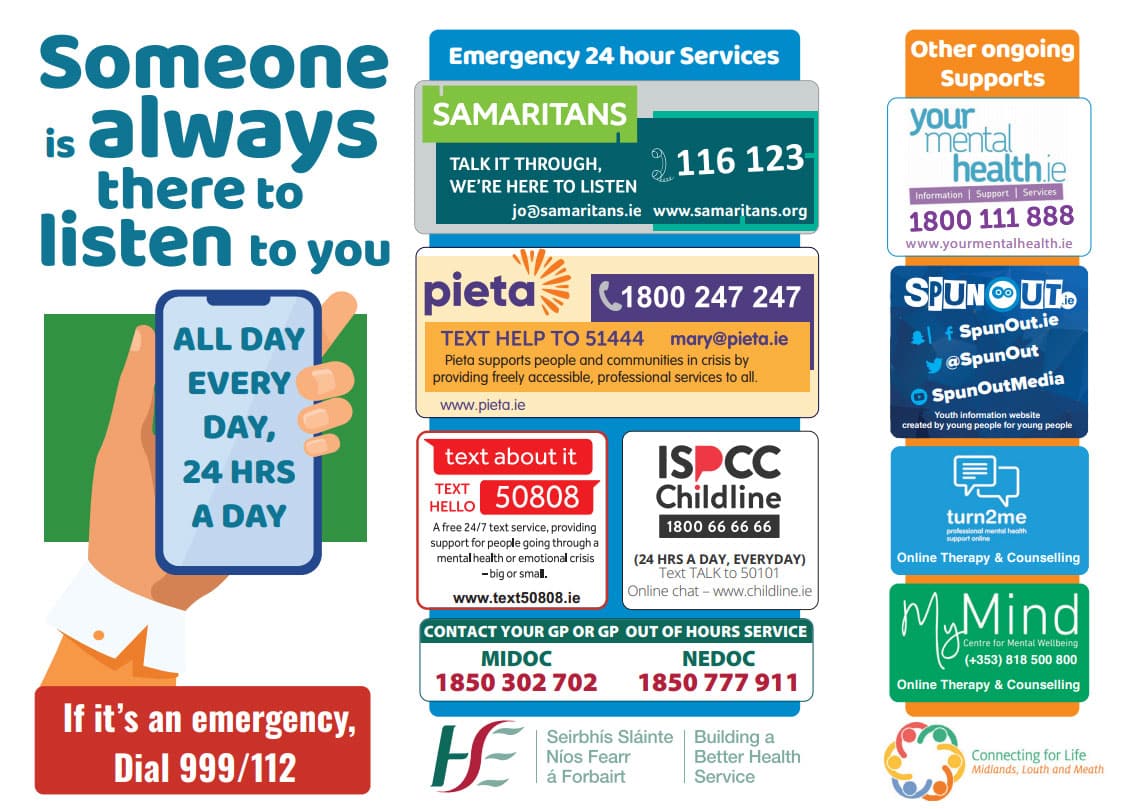 Additional Service Information
Referral Process
Service Description
Anam Cara provides monthly online and face-to-face group meetings throughout the island of Ireland. These are open to all bereaved parents with an emphasis on peer support. We also facilitate additional online bereavement support evenings with featured guest speakers who give an insightful talk about parental grief. If you are recently bereaved, these provide a gentle introduction to our services.
List of Services Available
Anam Cara provide 14 face-to-face meetings each month. We also provide 5 online meetings per month, so even if we are not located close to you, you can still connect with our service. These meetings provide a safe and comfortable place for bereaved parents to remember their child and share stories with other bereaved parents.
Wheelchair Access
Please enquire about specific locations