Service Details
Target Age
0 - 11 years
12 - 16 years
Support Type
In-person - One-to-one
Telephone
Contact Details
Contact Person(s)
Sarah Behan
Address
Millennium House, Main Street, Tullamore, Offaly R35Y7P2,
Telephone
868259583
Email
sbehan@offalyldc.ie
Contact Hours
9am-5pm
Website
Emergency Assistance
Open Up is not a crisis service. If you or someone you know needs immediate help please contact one of the services below immediately.
If someone is hurt or in danger call the emergency services straight away. Emergency services can be contacted at any time by dialling 999 or 112 in Republic of Ireland or 112 in Europe.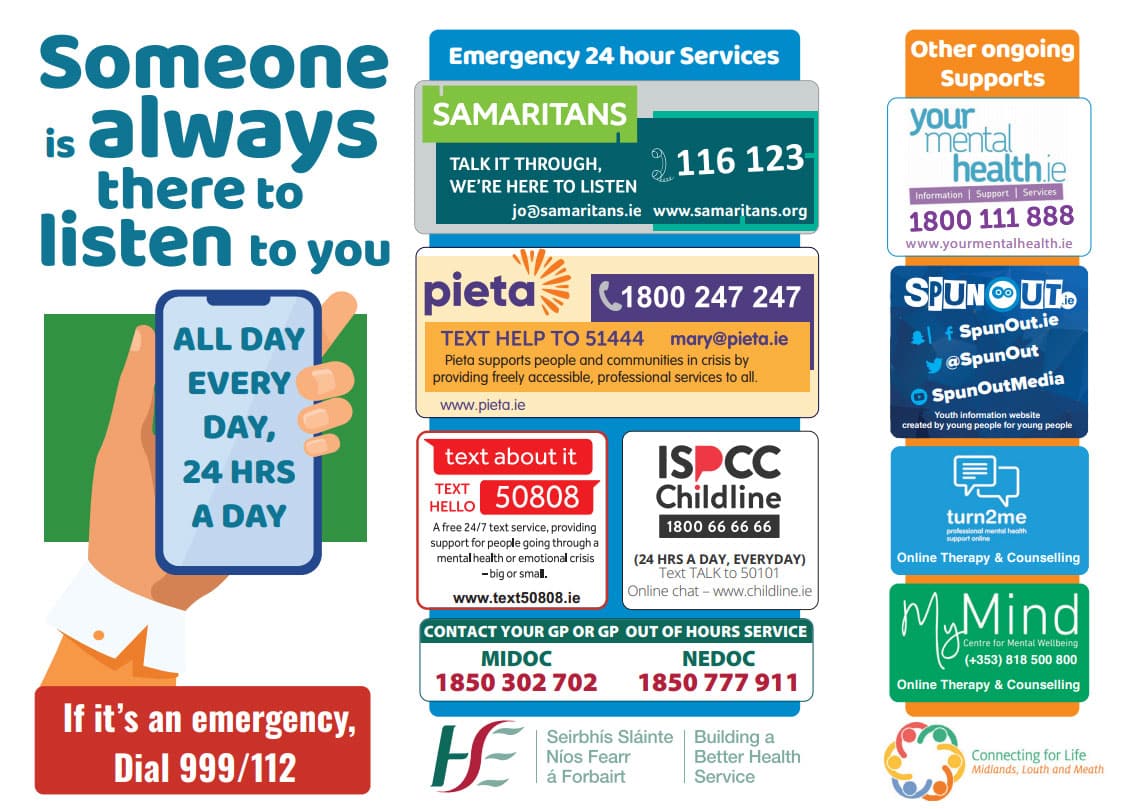 Additional Service Information
Referral Process
Self-referral
Other healthcare/socialcare provider
Service Description
The BEST Project provides an early intervention support service to children and families in Offaly. Families may be experiencing a wide range of difficulties that are affecting the relationships within the family and their capacity to parent. These may include family transitions such as parents separating, parental stress, children with various diagnosis such as ADHD or ASD, children experiencing anxiety, bullying or issues with low self-esteem, teenagers at risk of anti-social behaviour or school refusal. Also parents may just need one to one support with developing their parenting skills to manage general misbehaviour that is not related to any of these issues.
The fundamental aim of BEST is to prevent more serious or chronic difficulties occurring within the family and therefore prevent entry or re-entry into the child protection system.
List of Services Available
Individual parent support sessions will be offered weekly or bi-weekly (depending on need) where the Project Worker and parent will work together on specific positive parenting strategies. These sessions ideally take place both in the service and in the family home.
In some cases, individual support can be offered to a young person in the family. The Project Worker can hold one-to-one sessions with the young person to help them address issues regarding behaviour, communication, self-awareness and self-esteem.
Wheelchair Access
Yes