Service Details
Target Age
12 - 16 years
12 - 18 years
16 - 18 years
Contact Details
Contact Person(s)
Hazel Daly
Address
Millenium House, Tullamore, Offaly R35Y7P2
Telephone
087 7002521
Email
hdaly@offalyldc.ie
Contact Hours
9am-5pm Mon-Fri
Emergency Assistance
Open Up is not a crisis service. If you or someone you know needs immediate help please contact one of the services below immediately.
If someone is hurt or in danger call the emergency services straight away. Emergency services can be contacted at any time by dialling 999 or 112 in Republic of Ireland or 112 in Europe.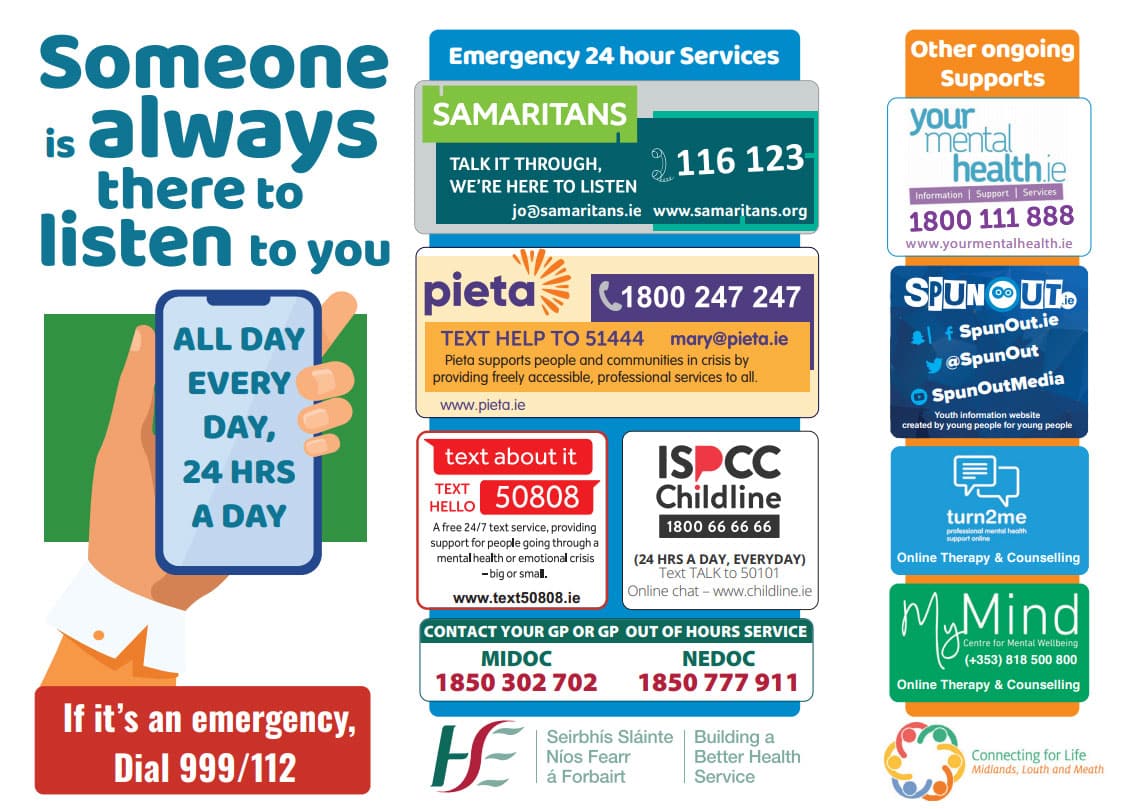 Additional Service Information
Referral Process
Self-referral
Referral with parental consent for under 18's
Service Description
Comhairle na nÓg are child and youth councils in the 31 local authorities of the country, which give children and young people the opportunity to be involved in the development of local services and policies.
In light of the fact that Comhairle na nÓg is for young people under the age of 18 and who therefore have no other voting mechanism to have their voice heard, Comhairle na nÓg is designed to enable young people to have a voice on the services, policies and issues that affect them in their local area.
List of Services Available
Group Meetings to discuss local issues.
Day trips.
Consultations with other government bodies and local authorities.
Wheelchair Access
Yes. There are elevators.