Service Details
Categories
Schools & Education Support
Contact Details
Contact Person(s)
Brenda Heaslip
Address
St Philomena's NS/ Scoil Bhríde BNS, Tullamore, Offaly
Telephone
861806109
Email
brendahscl@gmail.com
Contact Hours
09.00-16.00
Emergency Assistance
Open Up is not a crisis service. If you or someone you know needs immediate help please contact one of the services below immediately.
If someone is hurt or in danger call the emergency services straight away. Emergency services can be contacted at any time by dialling 999 or 112 in Republic of Ireland or 112 in Europe.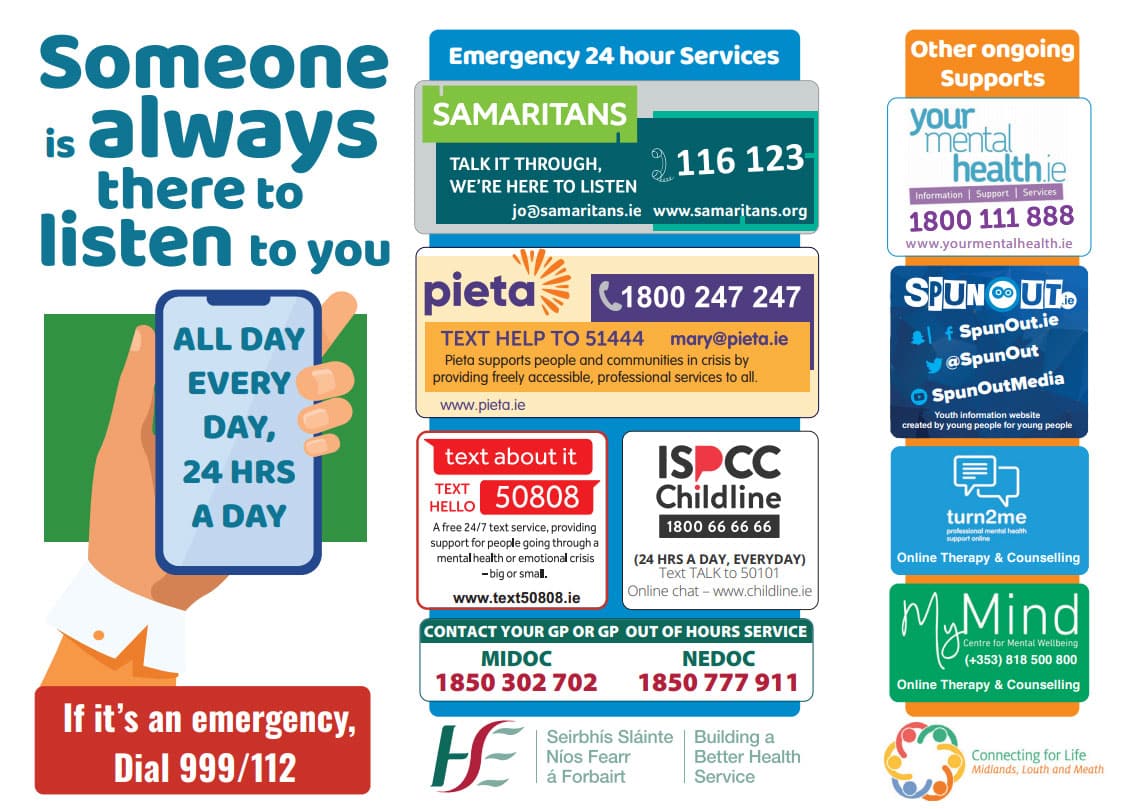 Additional Service Information
Referral Process
Service Description
HSCL Coordinators can help families to ensure that their children can attend and participate in school life as fully as possible. We aim to promote retention in the education system and provide support to families where there are challenges around access to education. We also assist in connecting families with services they may need.
List of Services Available
Telephone, email, home visits, meetings in school or the community
Wheelchair Access
Yes