Service Details
Support Type
In-person - Group
In-person - One-to-one
Online - Group
Telephone
Contact Details
Contact Person(s)
Chirstina
Address
Unit D, James Fintan Lalor Avenue, Portlaoise, Laois R32W310
Telephone
860757985
Email
christina@midlandslgbtproject.com
Contact Hours
Contactable 9-5 Monday to Friday
Groups on various days and times.
Website
Emergency Assistance
Open Up is not a crisis service. If you or someone you know needs immediate help please contact one of the services below immediately.
If someone is hurt or in danger call the emergency services straight away. Emergency services can be contacted at any time by dialling 999 or 112 in Republic of Ireland or 112 in Europe.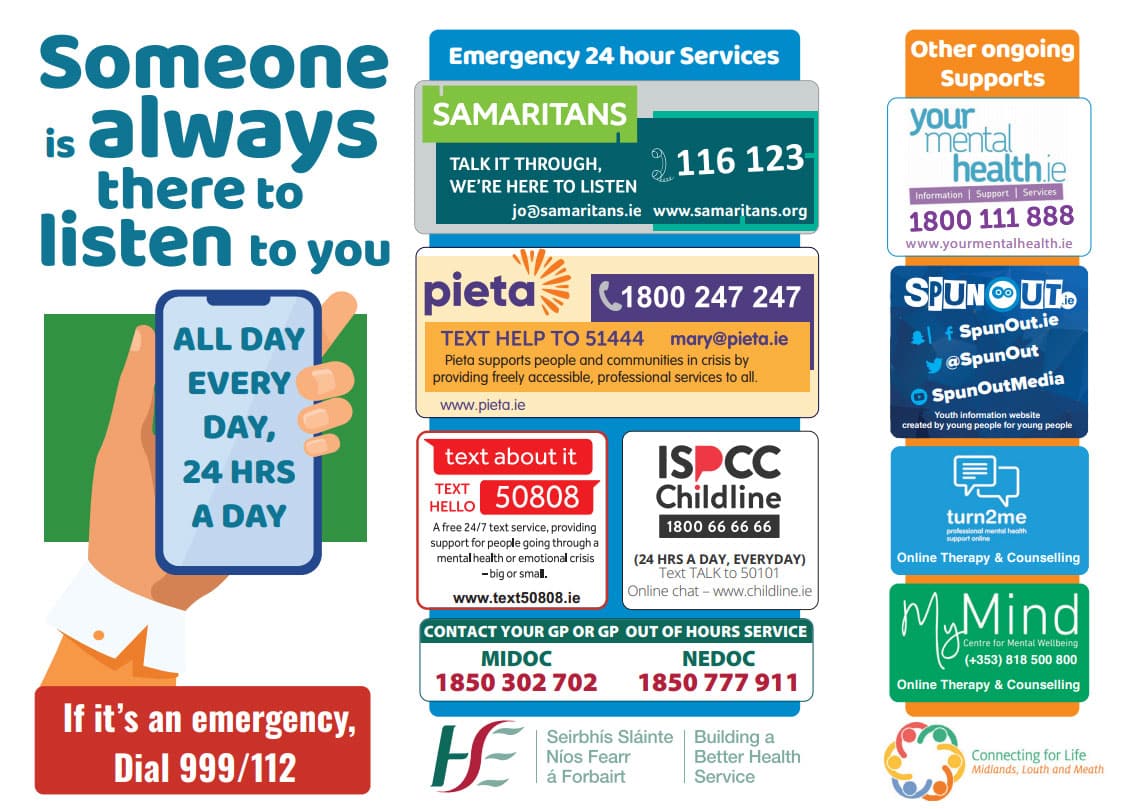 Additional Service Information
Referral Process
Service Description
Our services are for LGBT+ Adults that need help or support or just want to meet other LGBT+ people.
List of Services Available
LGBT+ Support Groups
LGBT+ Sports Activities
LGBT+ Over 50's Group
LGBT+ Offaly Group
LGBT+ Laois Group
LGBT+ Bookclubs
Trans Midlands Group
All group dates announced at the beginning of every month. Contact help@midlandslgbtproject.com to get involved.
Wheelchair Access
Please contact us in advance