Contact Details
Address
The Midland Regional Drug and Alcohol Task Force (MRDATF) Athlone Health Centre Coosan Road Athlone Co. Westmeath N37 W275
Telephone
09064 83195
Email
mrdatf@hse.ie
Website
Emergency Assistance
Open Up is not a crisis service. If you or someone you know needs immediate help please contact one of the services below immediately.
If someone is hurt or in danger call the emergency services straight away. Emergency services can be contacted at any time by dialling 999 or 112 in Republic of Ireland or 112 in Europe.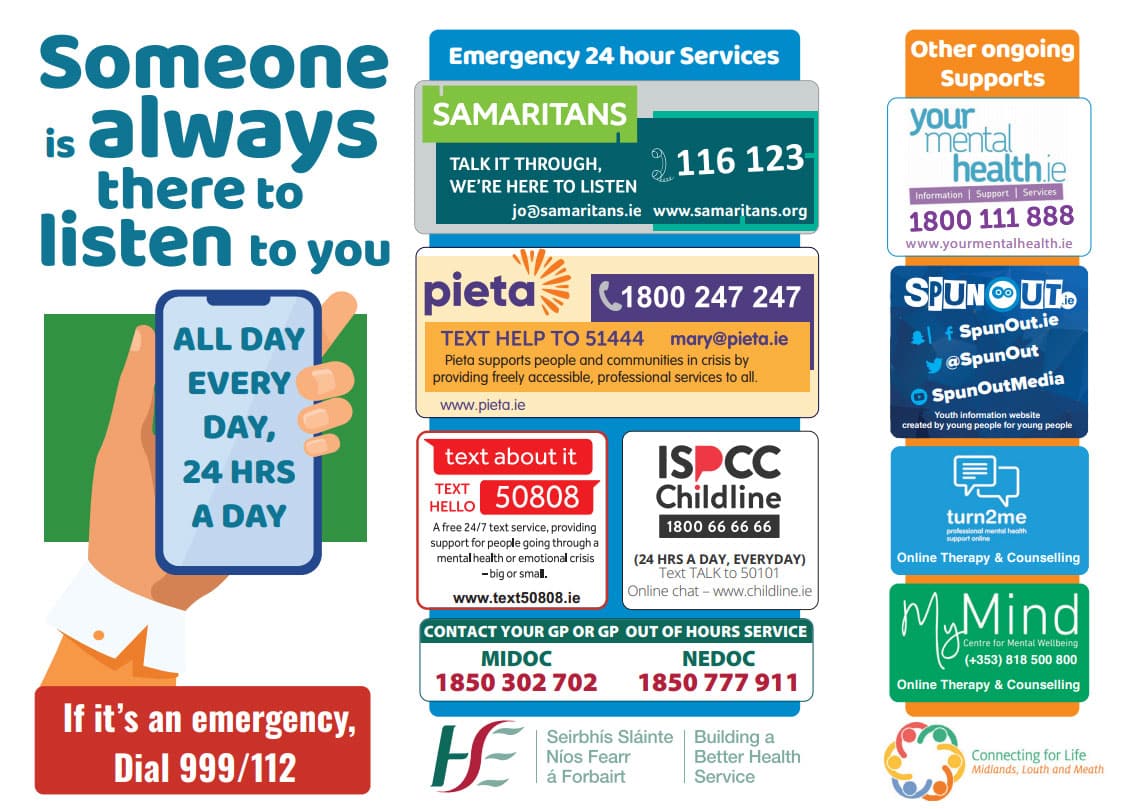 Additional Service Information
Service Description
The role of the Task Force is to research, develop, implement and monitor a coordinated response to illicit drug use at regional level. The MRDATF has been given a key role by the Government in responding to the drug problem. Its composition reflects the need to ensure locally-based responses that compliment existing or planned drug programmes and services in the midland region.