Service Details
Target Age
16 - 18 years
19 - 24 years
Categories
Schools & Education Support
Mental Health
Employment & Welfare
Training
Ethnic Minorities
Contact Details
Contact Person(s)
Claire Picard
Address
Dublin Road, Portlaoise, Laois R32 HK11,
Telephone
3.54E+11
Email
claire.picard@nln.ie
Contact Hours
Monday to Friday 9am to 4.30pm
Website
Emergency Assistance
Open Up is not a crisis service. If you or someone you know needs immediate help please contact one of the services below immediately.
If someone is hurt or in danger call the emergency services straight away. Emergency services can be contacted at any time by dialling 999 or 112 in Republic of Ireland or 112 in Europe.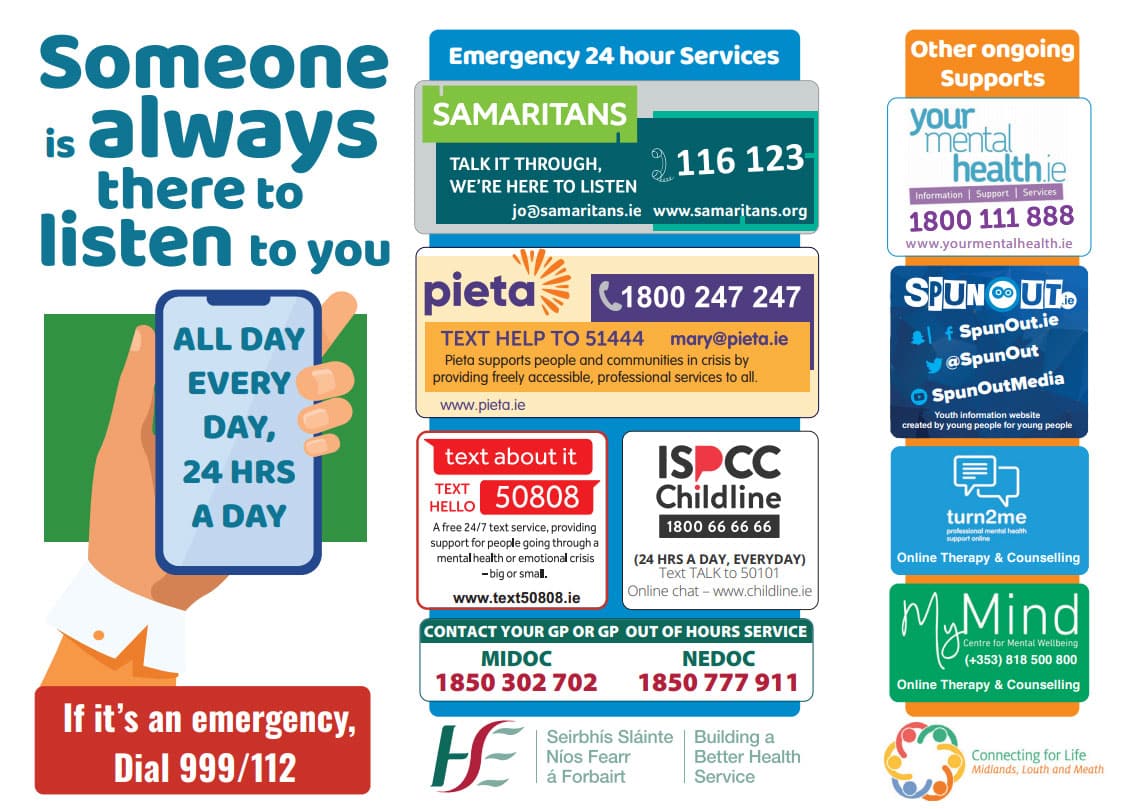 Additional Service Information
Referral Process
Self-referral
GP referral
Other healthcare/socialcare provider
Referral with parental consent for under 18's
Service Description
NLN with branches in Portlaoise and Tullamore are a specialist training centre and run various programmes designed specifically for people with support needs aged 16+. These could be young people who may struggle with exam pressure, deadlines, literacy, attention, social skills and interpersonal relationships. We also enroll students who have dropped out of the school system early. We have a councillor and psychologist on site for students who are struggling with anxiety and mental health issues.
List of Services Available
We have a Rehabilitative Officer who links in with all our students around goal setting, councilling and advocacy support. We also have a Psychologist who students can meet on an appointment basis.
Wheelchair Access
Yes.