Service Details
Categories
Schools & Education Support
Contact Details
Contact Person(s)
Mairead Keevey
Address
Scoil Eoin Naofa, Golden Grove Road, Roscrea, Tipperary E53N562,
Telephone
087 9871652
Email
mairead.keevey@scp.ie
Emergency Assistance
Open Up is not a crisis service. If you or someone you know needs immediate help please contact one of the services below immediately.
If someone is hurt or in danger call the emergency services straight away. Emergency services can be contacted at any time by dialling 999 or 112 in Republic of Ireland or 112 in Europe.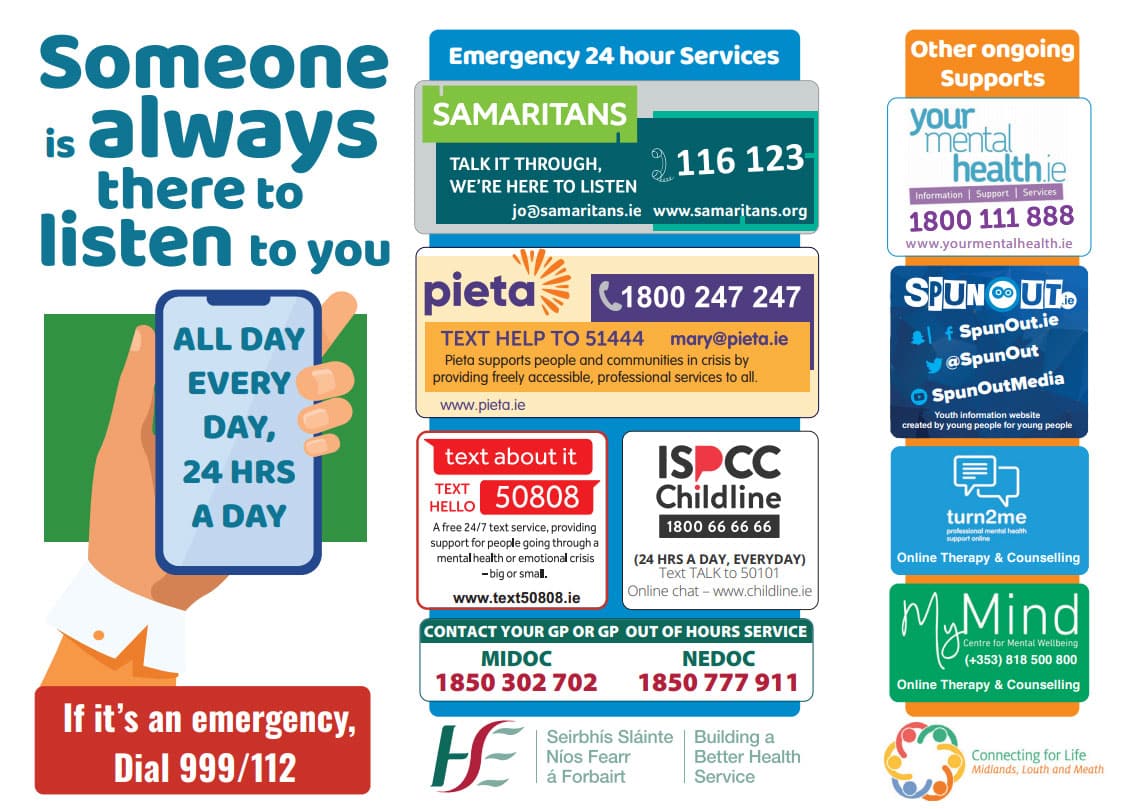 Additional Service Information
Referral Process
Other healthcare/socialcare provider
Referral with parental consent for under 18's
Service Description
Pupil's are usually referred to to the School Completion Programme by their school Principal or class teacher. The aim of the programme is to support pupils attendance, school participation and retention.
List of Services Available
Universal programmes – LifeSkills, Junior Infants Class Socialisation Programme and preparing to transfer to secondary school programme
Transfer programmes- group and individual
Individual programmes- Person Centered Planning and programmes to support pupils with specific issues
Holiday and Afterschool Programmes
Wheelchair Access
Programmes mainly take place in the school.