Service Details
Support Type
In-person - Group
In-person - One-to-one
Online - Group
Online - One-to-one
Telephone
Contact Details
Contact Person(s)
Jason Dowling
Address
Church Street, Athlone, Westmeath N37 Y3E8,
Telephone
086 8525281
Email
midlands@shine.ie
Contact Hours
Shine services are open Monday - Friday, 9am to 5pm.
We have a national support line 01 860 1610 or 086 040 7701
Website
Emergency Assistance
Open Up is not a crisis service. If you or someone you know needs immediate help please contact one of the services below immediately.
If someone is hurt or in danger call the emergency services straight away. Emergency services can be contacted at any time by dialling 999 or 112 in Republic of Ireland or 112 in Europe.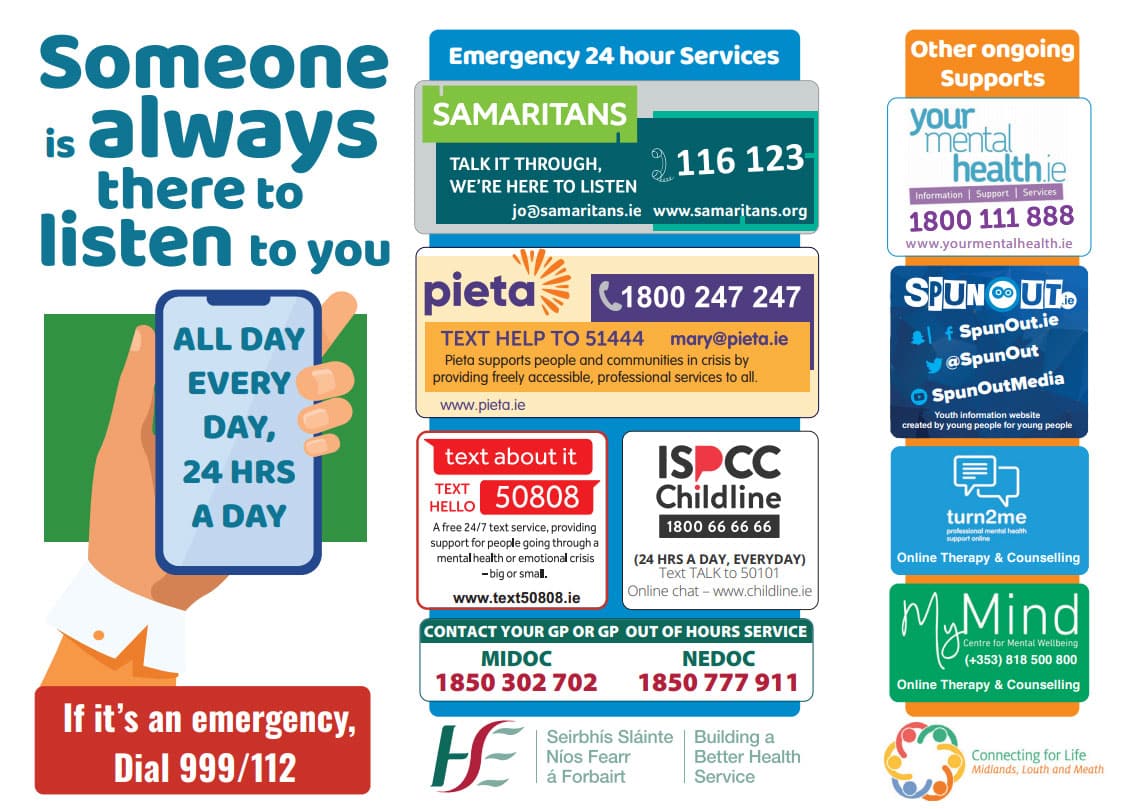 Additional Service Information
Referral Process
Service Description
Shine is a national organisation providing information and support for people affected by mental health difficulties. We support individuals and family members.
We are the only national mental health organisation specifically founded to help all family member
List of Services Available
We support individuals and family members. through:
* individual and group work,
* training and education led by professionals and peers (people with lived experience of mental health difficulties or people who have lived experience of supporting a family member or relative).
Wheelchair Access
Meet in the community